Fellowship Ministry
Leader's Information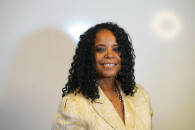 Lillie Harmon
Fellowship Ministry Facilitator
Email:
Mission Statement
To bring the church together for fun and laughter as one body in Christ Jesus.
Christian Fellowship
When we come together collectively for spiritual purpose, sharing or meeting needs, prayer, and for discussing and sharing the Word of God, to encourage, comfort and edify one another.
Why Engage in Fellowship
We are instructed to.

We are all a part of God's family: we are the body of Christ.

We need encouragement, especially during difficult times.

It fosters growth.
Romans 12:13
Distributing to the necessity of saints; given to hospitality.
What we do
Coordinate, plan & carry out all fellowship events and activities

Arrange food, equipment & miscellaneous for events

Assist wherever we can help as needed or requested
Galatians 5:13b
…but by love serve one another
Other founding verses
1 Peter 4:10
As every man hath received the gift, even so minister the same one to another, as good stewards of the manifold grace of God.
Psalms 133:1
Behold, how good and how pleasant it is for brethren to dwell together in unity.