Soul Care
Leader's Information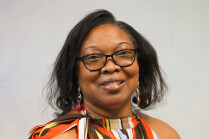 Norma Moseley
Soul Care Ministry Facilitator
Email:
Philosophy of Biblical Counseling
Biblical counseling is a ministry of Christians to hurting and misguided people, encouraging them with hope, that they can be reconciled to God and others in relationships (II Corinthians 5:20).
By applying Biblical truths to daily living problems believers can learn to live their lives in a way that is pleasing to God. By exposing their problems to the Word of God, Biblical counselors, as ambassadors of Christ, seek to "ensure that Christians are not taken captive through false teaching, philosophy and empty deception according to the elementary principles of the world, rather than according to Christ" (Colossians 2:8). Biblical counselors seek to lovingly share one another's burdens (Galatians 6:1-10), and to proclaim Christ, "admonishing every man and teaching every man with all wisdom, that we may present every man complete in Christ." (Colossians 1:28).
Vision
To provide the highest level of Biblically-based Counseling that will result in changed lives and have eternal impact in the world by serving, equipping, and educating.
Our Mission Statement
The Soul Care Counseling Ministry exists for the purpose of counseling and restoring Christians, evangelizing the lost, and training individuals in the practice of living out Biblical principles. The opportunity for those who struggle with addictive and sinful behaviors to receive hope and healing in the power of Jesus Christ is available.
We strive to accomplish our mission by:
Connecting people with God by sharing the gospel

Connecting people with the congregation through ministries and fellowship opportunities

Connecting people with our community through evangelistic and service opportunities