NCOM Couples
Leader's Information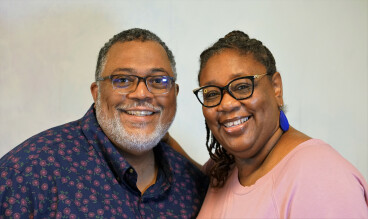 Stephen & Tracey Gary
Married Couples Facilitators
Email:
---
Mission/Statement

Enriching Marriages and Growing Spirit filled families. Matthew 19:6 A marriage is more than just the union of a man and a wife. It's also a complicated merger of families. From raising your children to dealing with in-laws. We desire for every marriage to become God's Masterpiece.
Ministry Description
Scripture tells us in Genesis 2:24 ", that a Man shall leave his Father and Mother and cleave to his Wife. This Ministry vision is," To help couples thrive in their marriage by providing empowering educational tools to nourish and cherish each other in a healthy marriage relationship. This ministry will play a pivotal role in building successful marriages despite the number of years they have been married. It will also impact children, families, the church, the community and ultimately, the world.
---