Prayer Ministry
Leader's Information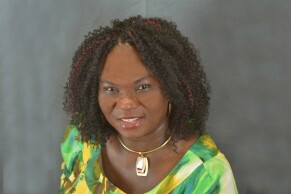 Minister Edith Ukanwoke
Prayer Ministry Facilitator
Email:
---
If you would like to share a prayer request and receive prayer from our prayer ministry, please use the form below.
Mission Statement:
To bring together disciples who hunger, thirst, and understand the importance and need for prayer. Additionally, the most important aspect of an intercessor is their passion for prayer. We want to take prayer to a higher level within NCOM and make prayer a way of life. Keeping in the forefront of our mind that Jesus began everything with prayer and ended with prayer. 1 Timothy 2:1-5
Ministry Description:
We meet every Tuesday from 7:00 p.m. - 8:30 p.m. for prayer in Learning Center #8. During that time we lift up the needs of the church, the members, the Body of Christ, and the world in prayer. Currently, we are also going through "The Battle Plan for Prayer" by Stephen Kendrick & Alex Kendrick to help us learn how to become powerful prayer warriors. Everyone is welcome.
The 12 Principles of Prayer for the Intercessors:
1) Prayer is an intercessor's phone, with God as the only contact (Luke 11:2)
2) Prayer is the display of total surrender in worship to God (Luke 11:2)
3) Prayer is communion with God (Jeremiah 33:2-3)
4) Prayer is your sincere passport to heaven (Luke 3:21)
5) Prayer is persistent action before God (Matthew 7:7)
6) Prayer is networking with heaven (Isaiah 65:24)
7) Prayer is fellowship with God, in the name of Jesus (John 14:6)
8) Prayer is the victory for a hopeless battle (2 Corinthians 10:4-5)
9) Prayer is bringing God's promises before Him in reverence (Numbers 23:19)
10) Prayer is using God's word to fight the battle and receive your victory (Ephesians 6:13)
11) Prayer is dialogue in the language of heaven (Exodus 3:2-6)
12) Prayer is the key into the realm of the Spirit (Luke 9:28-30)
---